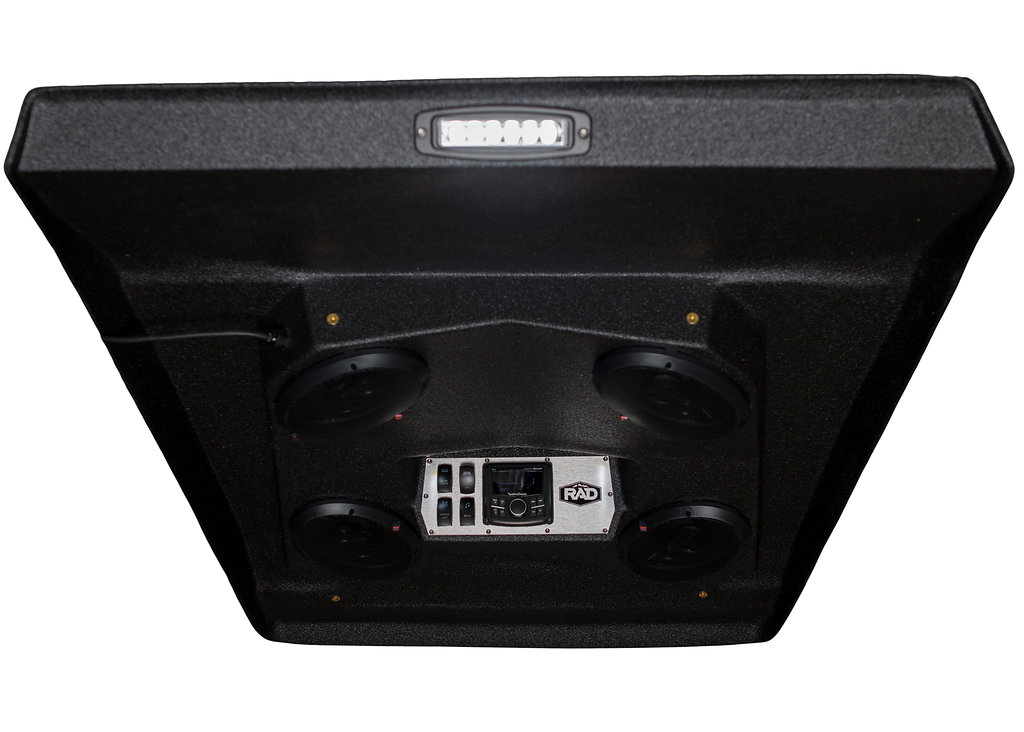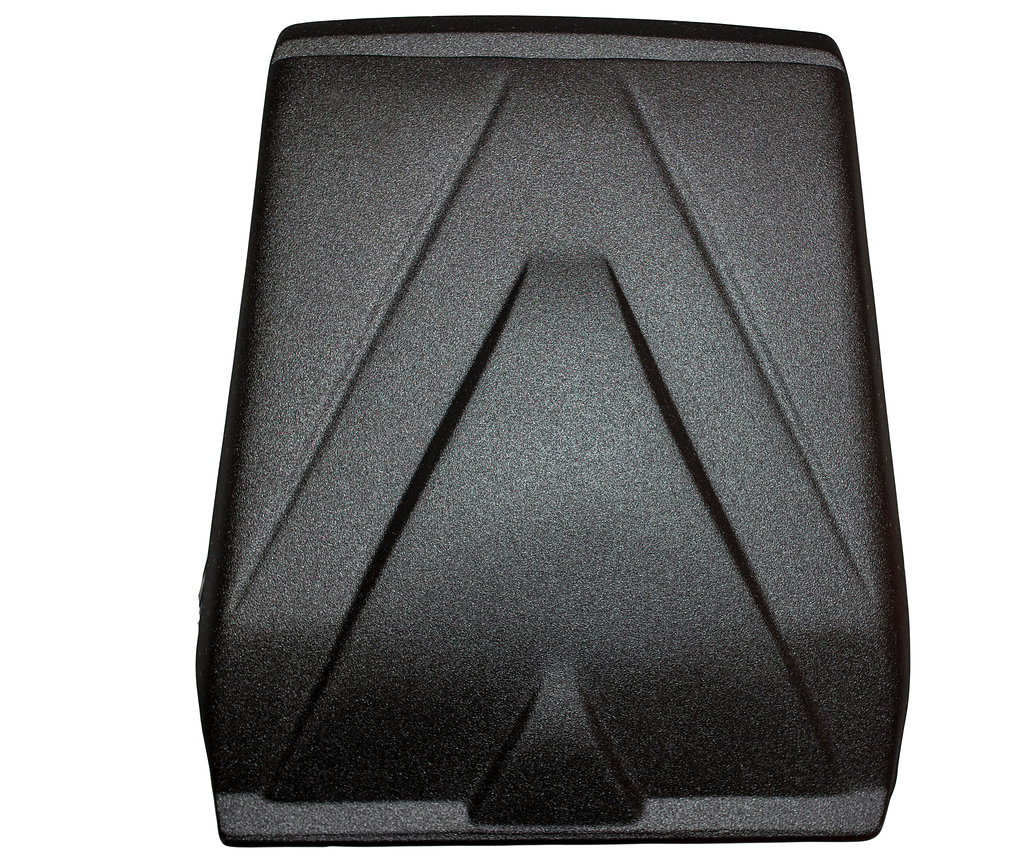 RAD Premium Audio Roof
Top of the line RAD All-In-One Audio Roof, features 4 front LED Light Bars, a Rear LED Cargo/Back Up Light, and top of the line RockFord Fosgate Marine PMX-2 Headunit with 3-Way 6x9" Speakers. Features LED Dome Light, all selectable with back lit rocker switches. All roofs have internal relay and fuses, making install a breeze with one simple wire connection to your battery, while drawing minimal power.
New inventory arriving weekly, and sells out fast, don't miss your chance to get a RAD Top!
RZR 1000/900 Windsheild
Fits all 2014-2017 Polaris Rzr 1000 and 2015-2017 Rzr 900 Trail/XC/S and 2016-2017 Polaris Turbo XP. This is our most durable scratch resistant (both sides), shatter resistant (250 times more then safety glass), and 1/4" thick (thicker then our competitors!). Comes with our branded tool less straps for quick on/off installation. Very durable and will protect you from the elements for years to come.